BLOG CANDY WINNERS
Thank you to everyone who came out and joined us for our Hippity hop through Nature! We really appreciate the Support & hope you LOVED all the projects along the way!
NOW FOR THE WINNERS:
Please EMAIL ME With the Subject Blog Hop Winner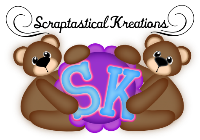 WINNER: $20 Gift Certificate
#1
Naomi Edwards
said
....
She Said: OMGOSH!!! Just love this card!!!!!!!!!!! The colors are fantastic and you did such an awesome job on the layout of the card, I had never seen ribbon used on the bottom! Thank you for the new idea... Awesome hop!!!!!!!I liked you on Facebook, I am a follower and I commented on every blog!!!!!!!!!!!!!!!! Thanks for the chance to win!
WINNER: Scripture Sayings Stamp Set
#20
Danielle Hunter
said...
Just finished the blog hop! Thanks for letting me know about it on Facebook. It's been a while since I joined in a blog hop that I wasn't in and this one is full of blog-hoppin-fanatics ;) Great projects ladies! Thanks for an after dinner treat :)
Thank you ladies & Congrats!! Please Email me asap!! THANK YOU!
The Next Blog Hop I'm hosting is on EARTH DAY APRIL 22nd.
Recycle, Reuse & Re-Purpose Blog Hop in Honor of Earth Day