Happy Tuesday Crafty Friends!!
Yet Another Happy Announcement to make!!
I'm a New Member of The Jackson's Digital Expressions' Design Team!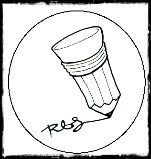 They have a NEW Sponsor This Week--- Here is my First Card for them! It's a Color Challenge. Which Happen to be using some of my most Favorite Colors, Although Not Green, But Purple, Red & Blue!
The Sponsor is This week is A Day for Daises
As Always,
Please note: Normally I do NOT know the names of all the papers or the other materials I use b/c they are either something I had from years ago, or it's something that has been given to me.
$$Craft Green To Save Green$$
Use What you Already Have!
Many Wonderful Blessings,